Podcast - AfCFTA Series EP1: Advocating AfCFTA through Sports, Integrating the continent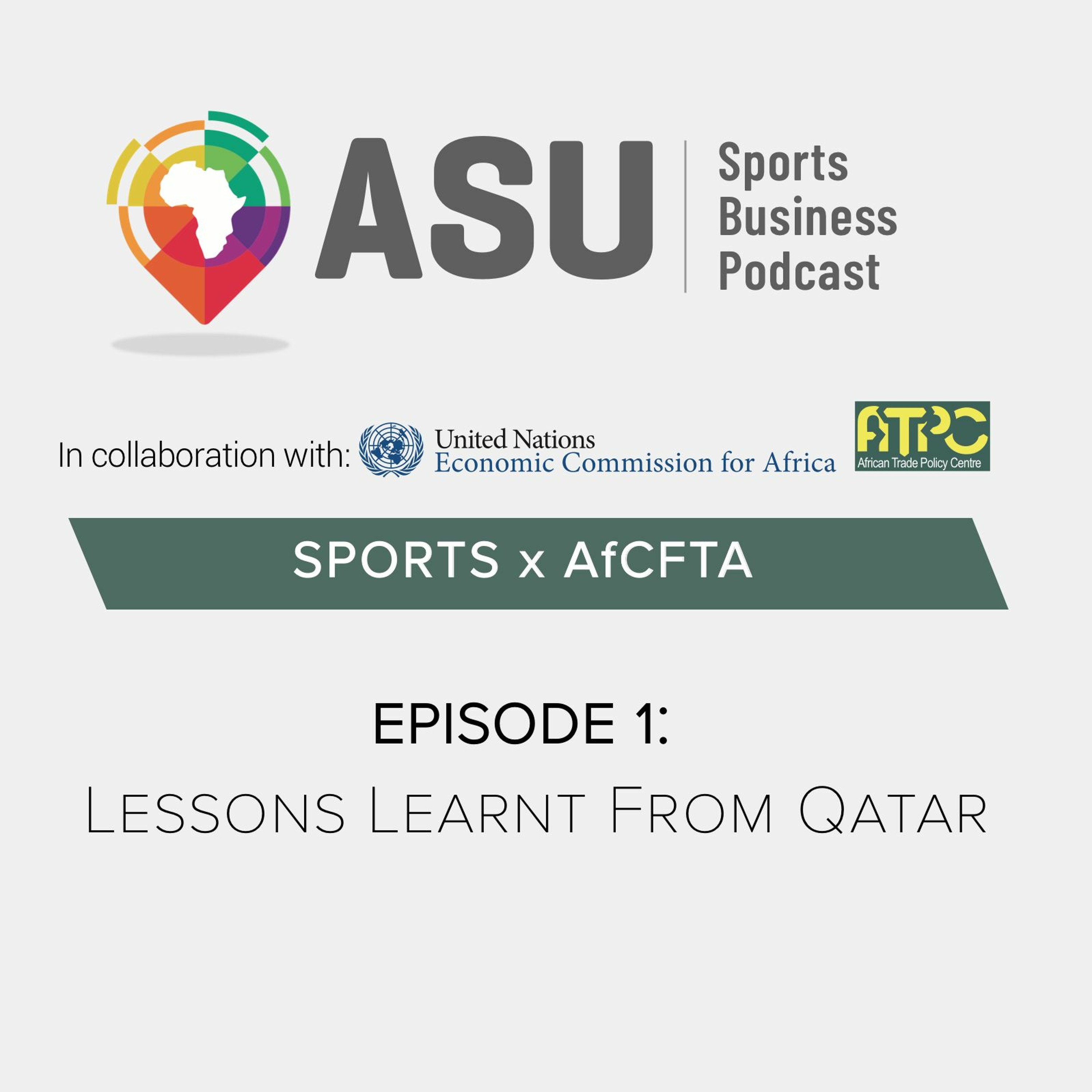 Author: Africa Sports Unified
Released Date: Tue, 20 Apr 2021
In collaboration with the African Trade Policy Centre (ATPC) of the United Nations Economic Commission for Africa (UNECA) we look at How sport can support the inclusive implementation of the AfCFTA. The African Continental Free Trade Area is the largest single market in the world comprising of 54 member nations as Africa looks to continue its economic growth.
In the first Podcast of the series, we will look at how Qatar have used Sports Advocacy to grow their nations and see how the members nations of the AfCFTA can learn from this, if possible. We also examine the importance of Infrastructure, Major Events, and the importance of an 'Innovation Hub' to collaborate and accelerate matters for the AfCFTA.
Our guests have a vast knowledge of both Qatar and Africa, having worked in both continents over the years.
1st Half: Interview
David Luke (Coordinator of the ATPC at UNECA & Director at the Commission)
2nd Half: Group Discussion
Dr Daniel Kelly, Academic Director, New York University
Gerard Akindes, Adjunct faculty at the University of Salford-Manchester and at North-Western University
Gabriel Ajala, Founder, Africa Sports Unified
Time Stamp:
00:00 - 2:17: Introduction
2:17 - 2:30: Reflection from the Research thus far?
7:35 - 8:15: How Lessons Learnt from other regions are applicable in Africa and the implementation of the AfCFTA?
11:58 - 12:55: How important is regional cooperation & for the AfCFTA member nations to align on common goals?
18:25: Opinions of the potential of the AfCFTA?
Second Segment
23:35: How Qatar used Sports Advocacy on both a national and international front?
27:20 - 28:05: How & Why can Sport change a national image with the use of Major Sporting Events? 
31:50: Sports as a Unifier for regional cooperation
42:50 - 44:00: Key Takeaways from the research thus far?
49:00: For a sport to really be used to help the growth of the AfCFTA, what would need to be first implemented? 
54:10: How can sport be used as a tool by the AfCFTA?
Listen on:
SoundCloud | Apple Podcasts | Spotify
Register for our Sports Manufacturing Event: Here