Podcast - AfCFTA Series EP2, Pt2: Womens Economic Empowerment & Gender Equality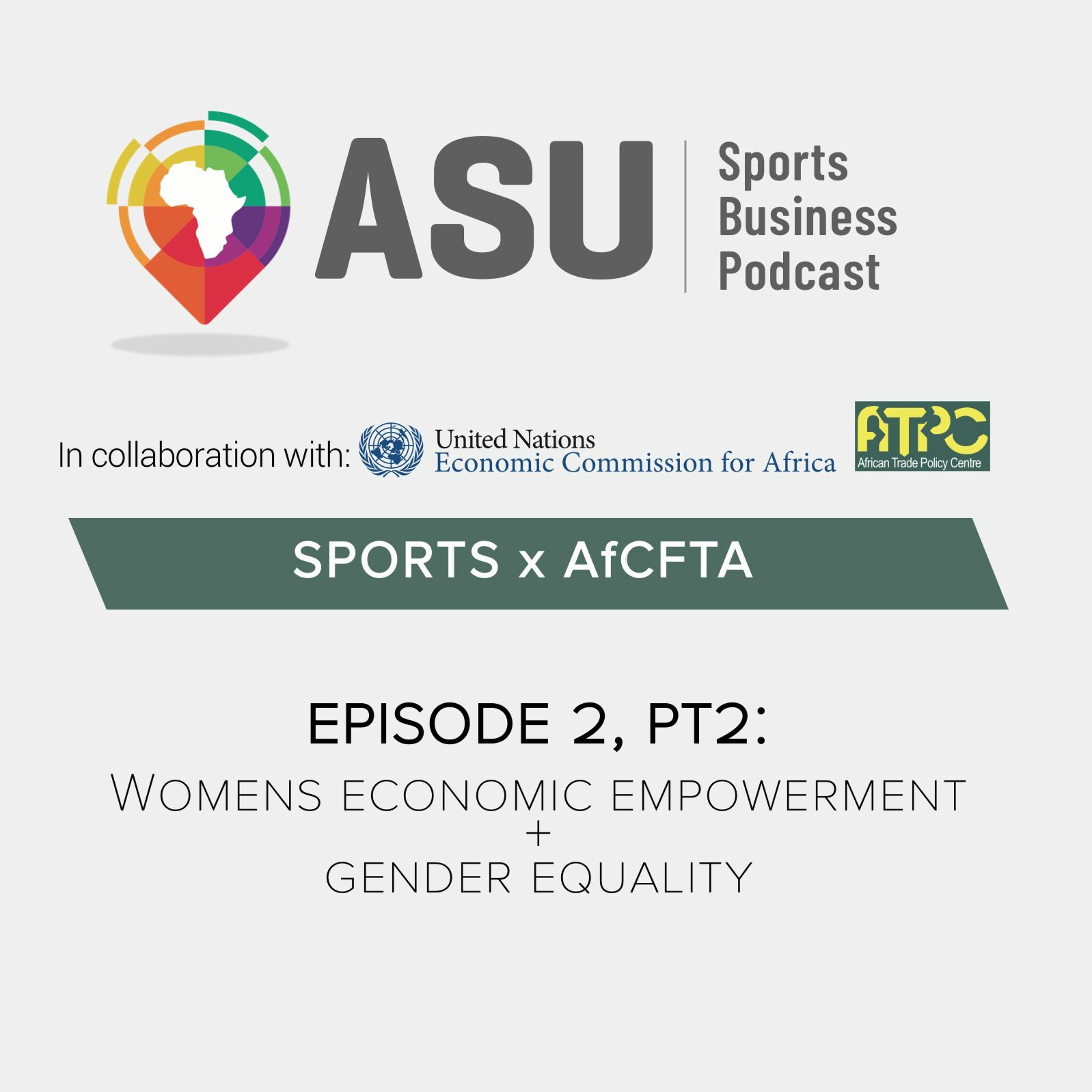 Author: Africa Sports Unified
Released Date: Mon, 24 Jan 2022
In collaboration with the African Trade Policy Centre (ATPC) of the United Nations Economic Commission for Africa we look at how Sport can support the inclusive implementation of the AfCFTA. The African Continental Free Trade Area is the largest single market in the world comprising of 54 member nations as Africa looks to continue its economic growth.
Recorded last year, this podcast shall focus on Women's Economic Empowerment & Gender Equality, looking at how sports can aid this and the various means and opportunities by which this can happen.
Split over 2 podcasts, Part 2 will cover an excellent 40 minute round table discussion with 3 female leaders in their field. All these women have and continue to break down barriers and create opportunities in difficult circumstances. We hear on their experiences and how sport can provide both an economic and social empowerment for women.
- Amy Wanday (host) - a social entrepreneur, women's advocate & founder of African Sports Network
- Jean Sseninde - Former Professional Football player & now Director of Women's Football at South Sudan Football Association
- Kimberly Coats - Co-Founder of Team Africa Rising
To learn more about the AfCFTA, click HERE
Listen to the Podcast above or subscribe on SoundCloud; Apple or Spotify