The growth of Women In Sports: On & Off the field
Gabriel Ajala
July 30, 2022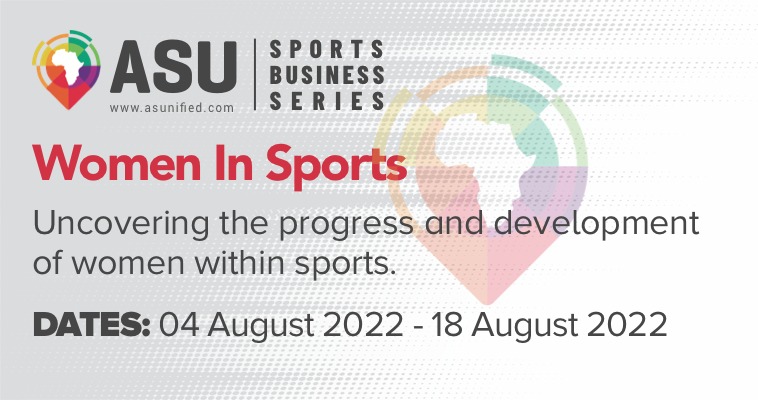 Women in Sport have not always been given the recognition they deserve. Be that the women who dedicate their lives to becoming the best of the best in their sport of choice, or the women who work tirelessly behind the scenes to ensure the sporting events we love give athletes an environment to showcase their talent.
The problem is not that people don't want to watch women, far from it. As far back as 1920, 53,000 spectators went to watch a boxing day football match as Dick Kerr's Ladies beat St Helen's Ladies 4-0, before the FA ban women from playing on football league grounds in 1921 as "...the game of football is quite unsuitable for females and ought not to be encouraged." (the.fa.com). Last year, the US Open 2021 Final between Emma Raducanu and Leylah Fernandez was watched by 2.44M viewers, 17% more viewers on average than watched the men's match (2.05M) (Chandel, 2022).
The problem comes from the lack of opportunities for women to fully engage and involve themselves in sport. Female footballers can earn up to 50 times less than their male counterparts (Garry and McElwee, 2022), with many taking on second jobs or studying to ensure they have other ways of gaining income (Humphreys, 2021), women's sport in general is significantly less visible than men's sport; in some instances, up to 20 times (womeninsport.org, 2018) , and women around the world continue to be plagued by prejudice that sports should be left for men to participate in, talk about and organise.
However, times are changing. Women continue to become trail blazers and icon's in sport around the world. In 2014 Michele Roberts became the first woman leader of a major professional sports union in North America as the Executive Director of the NBA (sports illustrated, 2020) and in 2016, Fatma Samoura became the first female Secretary General at FIFA (aljazeera.com, 2021). The significance of these women should not be underestimated. Their job titles reflect their importance in their respective sports of course, but their presence alone is encouragement for any girl or woman that the sky's the limit, that their dream job is not a dream but a possibility. 
This summer has put Women in Sport in the Spotlight. Both the Women's AFCON and the Women's Euros took centre stage in July 2022, with the latter projected to reach a viewership of 250 million globally (miller, 2022). The 2022 World Athletic Championships have seen Shelly Anne Fraser Pryce win a record 5th women's 100m world title(Church, 2022)'  and Chelsea FC Women Striker, Australian National team Captain and current all-time international leading goal scorer, Sam Kerr, has become the first woman to feature on the cover of a global version of the hugely popular FIFA video game (theguardian.com, 2022). Women continue to break boundaries and make their presence in the sporting world known. This is key to the continuing growth of women in sport and at ASU, we want to continue to show our appreciation and do our part to educate people about Women in Sport.
Throughout the month of August, we will run a 3-part series which will showcase some of the most important women in sport today, and the part they play in the ongoing drive to give women in sport the recognition they deserve and create pathways for future generations.
To find our more about the series and to join, please click the link below:
ASU Sports Business Series: Women in Sports
Schedule:

Thursday 4th August 2022 | 12:00 BST | Developing the Women's Game : UEFA x CAF

Thursday 11th August 2022 | 12:00 BST | Engaging with Women & Youth at Grassroots

Thursday 18th August 2022 | 12:00 BST | Leadership & Empowerment
Speakers:
Thursday 4th August:
Emma Sykes - Snr Women's Football Development Manager, UEFA

Meskerem Goshime - Snr Manager Women's Football Development, CAF

Ada Peters - Sports Analyst

Nqobile Ndlovu (Moderator) - Founder, CashNSport
Thursday 11th August:
Romaney Pinnock - Founder, Badgers Football Club

Paul Dreisbach - Founder & President, Petrichor Football Academy

Mukabana Yvonne Namai - African Schools Programme Manager, CAF

Amy Wanday (Moderator) - Founder, African Sports Network
Thursday 18th August:
Sarah Solemale - Snr Manager Member Associations Governance, FIFA

Prisca Mutesi - Snr Legal Counsel, FiA

Cynthia Mumbo - Founder, Sports Connect Africa
Join us for what will be an epic online event highlighting the work of women in all aspects of sport as our speakers share their stories, experiences and knowledge of the world of sport in their endeavour to create a level playing field.