The Challenges of Sports Business in Kenya
Gabriel Ajala
April 25, 2021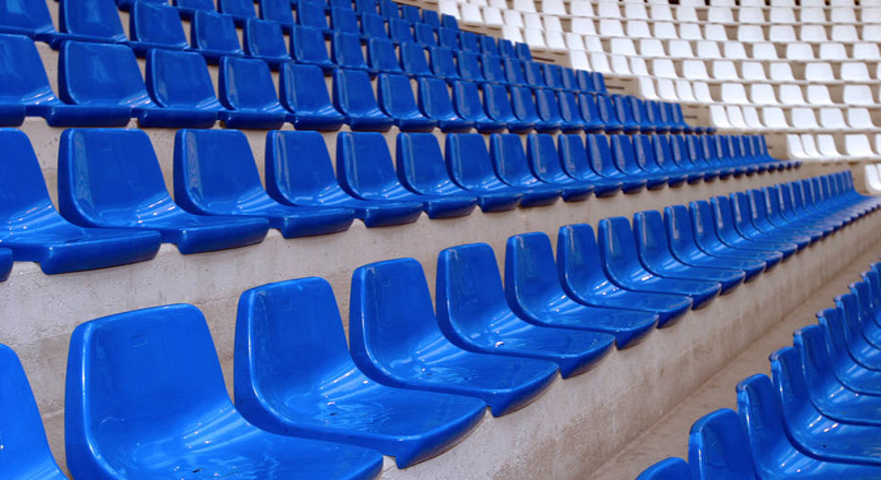 The Olympics have just ended and despite all the challenges Africa managed to scoop 45 medals. Kenya at number 15 topped the tables with 6 gold, 6 silver and 1 bronze. This is the best Olympic performance from an East African nation that is well known for it's athletic prowess.
The athletes year in year out have achieved tremendous success on the field.

"Everywhere I go I am asked if I run by virtue of being Kenyan."
Unfortunately, their success has been marred by never-ending incidences of mismanagement by administrators. Issues of tickets not being booked for athletes to travel to the Olympics, coaches using players accreditation, coaches being left at the expense of "joyriders" traveling to the Olympics, athletes not being issued with enough kit and most shockingly, athletes being left to stay in favelas in Rio after winning medals. The stories are endless both at the local and international level.
So why isn't the sports industry viable and sustainable in Kenya? The Global Sports Revenue - PWC Report says that the revenue from sports was at $145.3 billion dollars over the period 2010 - 2015. What percentage of that comes of Africa? What are the challenges?
The Cultural View of Sports
Culturally, sports are considered a past time in Kenya. I remember growing up and my folks were always insisting that I should focus on my studies and not on sports because sports had no end goal.
That was because growing up, sports leagues did not offer paying opportunities and also because there were no opportunities in other fields supporting sports like sports marketing, administration, finance, etc. You were not guaranteed a career in sports. Even today, sports are considered an "extracurricular activity" in schools. It's not a career that kids look up to.
Structure of Sports Industry
Structurally, there is a big gap. The sporting leagues have no commercial value and this is because they are not structured in a way that can attract sponsorship or partnerships. Going around many sporting federations and institutions, you will quickly realise that many of them do not have a business structure and most of those that run the sporting institutions have other jobs and are not fully committed to ensuring the success of the leagues. Very few leagues are televised and without eyes on the games and "bums on seats" they cannot generate income.
The Kenya Basketball Federation League is a good example. In 2013, they partnered with Supersport and the league was aired live in East Africa for the 1st time in its history. In 2013, a sponsor Menengai Group came on board as a partner. Unfortunately however, there lacked strategic intent and the partnership crumbled. The federation executives all have other jobs that keep giving them their daily bread and are not ready to set up a structural system that will allow the league to be autonomous and financially beneficial to the athletes and key stakeholders.
Corruption
Sadly, when resources are set aside for sporting activities, and these are insufficient. They rarely ever reach the most important stakeholder, the athlete. The culture of impunity has hindered sports from being a viable industry in Africa. Officials who have been given the mandate to develop and grow sport are quick to line their pockets at the expense of the industry. Case in point, Nike released 1900 kits for distribution to the Kenya Olympic team. The athletes received a fraction of the kits with most of it found hidden at the Kenya National Olympic Committee (KNOC) offices. These would have found their way to the black market.
The Road to Solutions
It's not all doom and gloom for the industry. There are success stories. The media has played a key role in changing perceptions. Supersport has done a commendable job in partnering with federations across Sub- Sahara Africa to air football, basketball, and golf among other sports. Other broadcasters are doing the same; Kwese Sport was launched recently and has committed to support sports at the local level. Others are Azam TV, Zuku and Bamba Sport among others. Sports betting has also taken root in the country with Sportpesa, Betway, Betin, Mcheza among others firmly taking root in Kenya. Sportpesa has gone an extra step and is investing heavily in rugby, rallying and football.
The custodians of sports need to work with other stakeholders to help them structure sports into income generating ventures. There are agencies like Sports Connect Africa that are now concentrating on developing sports solutions athletes, federations, teams and other sports stakeholders. The relationship between sports, media and sponsors cannot continue to be overlooked for long-term success to be achieved.
The sporting landscape is bound to change in Kenya. With the right investment and structural reviews of the industry, sport is bound to become a sustainable local industry that will positively impact the country's GDP.
*This article was written by Cynthia Mumbo, CEO of Executive Sports Connect Africa