How To Plug The Drain Of African Talent From Africa
Gabriel Ajala
April 25, 2021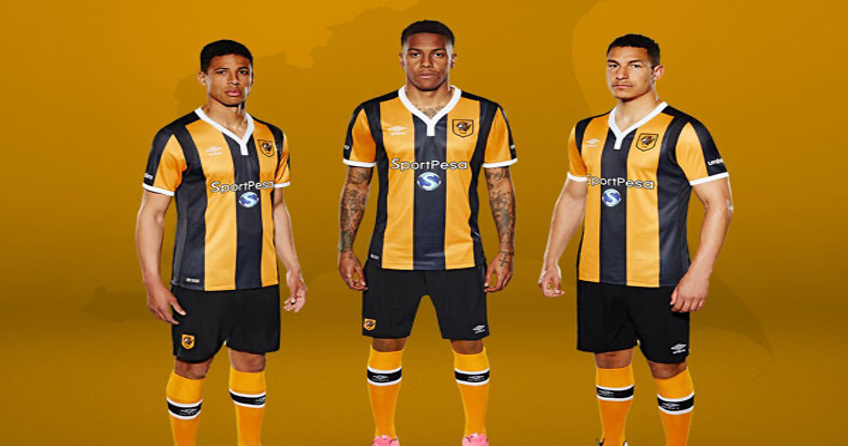 Africa is the 2nd most densely populated continent on the planet with over 1.234billion people in the continent. From its womb, Africa has birthed some great sporting talents such as Zinedine Zidane;
Mo Farah; Haile Gebrselassie; Eusebio; Yaya Toure, David Rudisha, Luol Deng and Francois Pienaar to name but a few.
The African Diaspora is vast. According to the World Bank the diaspora in North America is 39.16m; Latin America, 112.65m; Caribbean, 13.56m; Europe 3.51m. This vast number for the diaspora is a result not only of historical developments, but also a representation of the strength of the continent. With such a vast number it is only inevitable that athletes do represent other nations.
 
However, it would be easy to just assume the diaspora is responsible for the number of athletes representing different nations. Can more be done by incumbent organisations, confederations and national governing bodies to further minimise the seemingly open tap of talent slipping through the net?
 
Despite the success of African athletes plying their trade abroad, why does Africa still lack the relevant infrastructure to be self-sustainable?
 
Here, we would attempt to identify some of the reasons why this may seem to be the case and ways to help minimise this.
 
B-2-B: Private Sector
We have seen a plethora of agreements between African organisations and European sporting bodies such as the deal with Star Lager and a host of top European leagues; SportPesa agreement with Hull City FC and Southampton FC as well as MTN's deal Arsenal FC of the English Premier League. The value that the English Premier League brings to brands wanted to expand and enhance exposure, makes such a move understandable.
Now the agreements mentioned above are actual demonstrations of a shift and realisation of African organisations to give back to the game in their respective countries. With Star Lager becoming the first official beer sponsor of the Nigerian Professional Football League and SportPesa hosting a Hull City XI game in Kenya plus many more benefits for the Kenyan Football League.
Despite this, more could be done by larger organisations in Africa to contribute to the local sport by providing investment. This opinion was echoed by Shehu Dikko, the Chairman of The LMC who at one point wanted legislation to be passed so that a percentage of deals between a Nigerian organisation and a European sporting body would be put back into the game in Nigeria, which was met with backlash by some quarters.
It is clear that sports in the European market is a heavyweight and extremely lucrative. However, the lack of support from the private sector in Africa to sports in may be painting an "inferior" image of local sports.

B-2-B: Academies
Barcelona are the most recent European team to join the long list (such as Ajax and Feyenoord) who have now set up academies in Africa. This is of course no surprise due to the vast amount of potential talent on the continent who possess the raw attributes that clubs looks for such as pace; strength and stamina. This is not only true of football, but the NBA have now also set up a junior league in Kenya.
 
One cannot blame the European clubs for doing so, after all for decades Africa has been the market place for labour. As a result, can one wonder why so many players in European national teams are made up of players from Africa?
 
It is not only European and North American clubs who have academies in Africa. There are many academies within the continent who boast a similar set-up but see it as their business structure in developing young talent and sending them to Europe for example with Generation Foot of Senegal who have produced the likes of Sadio Mane and Right To Dream Academy in Ghana.
 
B-2-C: Switching International Allegiance
Many African nations have a strong contingent when it comes to Athletics, but in recent times, we have seen a number of athletes from Kenya, Ethiopia and Nigeria represent other European and Middle Eastern nations such as Qatar, Bahrain, Turkey, Portugal and The USA.
 
Take young Kenyan born, Vivian Jemutai for example. She won the European Championships last year in the 10,000m representing Turkey under the name of 'Yasemin Can'. For 18 of her 19 years she had represented Kenya, where she was still living and training.
 
Another born Kenyan, 19 year old Ruth Jebet, won the first ever Olympic Gold Medal for Bahrain in 3,000m Steeplechase at Rio2016. Eunice Jepkiriu Kirwa, another Kenyan born runner, also won silver at Rio 2016 in the women's marathon, again representing Bahrain.
 
On her achievements, Ruth stated:
 
"There was no support in Kenya. We talked with the (Bahrain) federation and they said 'you can come, and we will pay for everything'."
The failure of the Nigerian Athletics team to land a single medal at Rio 2016 could also be associated with the lack of preparation and support the government provided for their athletes. A 2nd Games in a row that a nation with a proud history failed to win a medal in athletics. Could one wonder why athletes like Ruth Jebet are open to representing other nations?
 
Could this switching of allegiance be due to the lure of money paid to the athletes? Lack of administration from African governing bodies? Poor incentives? Lack of support and training? A hope of a better life? Or is it impossible to pinpoint an exact cause but see all these as contributing factors?
 
In light of this growing problem, The IAAF has moved to address this issue by freezing the transfer of allegiance, which should put a temporary halt to similar incidents occurring. A new working groups has been formed to look into this and will submit proposals no later than the end of 2017.
 
This is a positive move from the IAAF, but could more be done by the individual organisations of the countries losing athletes?
Solutions?
From the above, it seems clear that 2 things are needed in order to help holt the drain of talent from Africa.
 
i.               Private investment
ii.              Improvement of Governance on athlete welfare
iii.             Increase funding in training & facilities
 
Now this isn't to say once there is more willingness from the private sector to invest in local sports and an improvement of athlete welfare from the top, that the talent drain will completely cease – of course not. However, this along with the intervention of the IAAF, may go a long way to minimalise the talent drain from African nations.
 
Let us know your thoughts:
What do you think the cause of the talent drain could be?
What solutions do you think can be implemented to reduce the talent drain from Africa?
 
#ASU